South Austin Student Programs!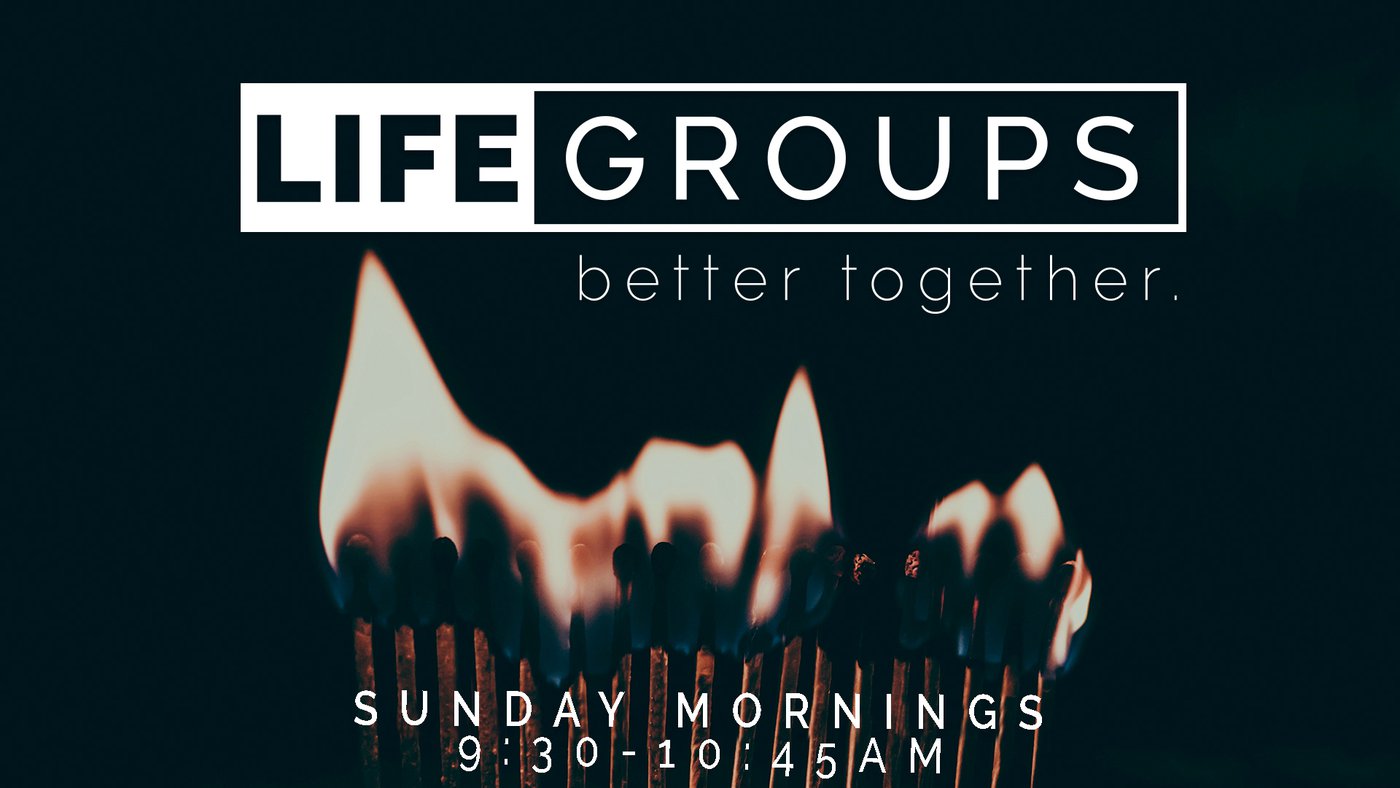 South Austin Upcoming Events!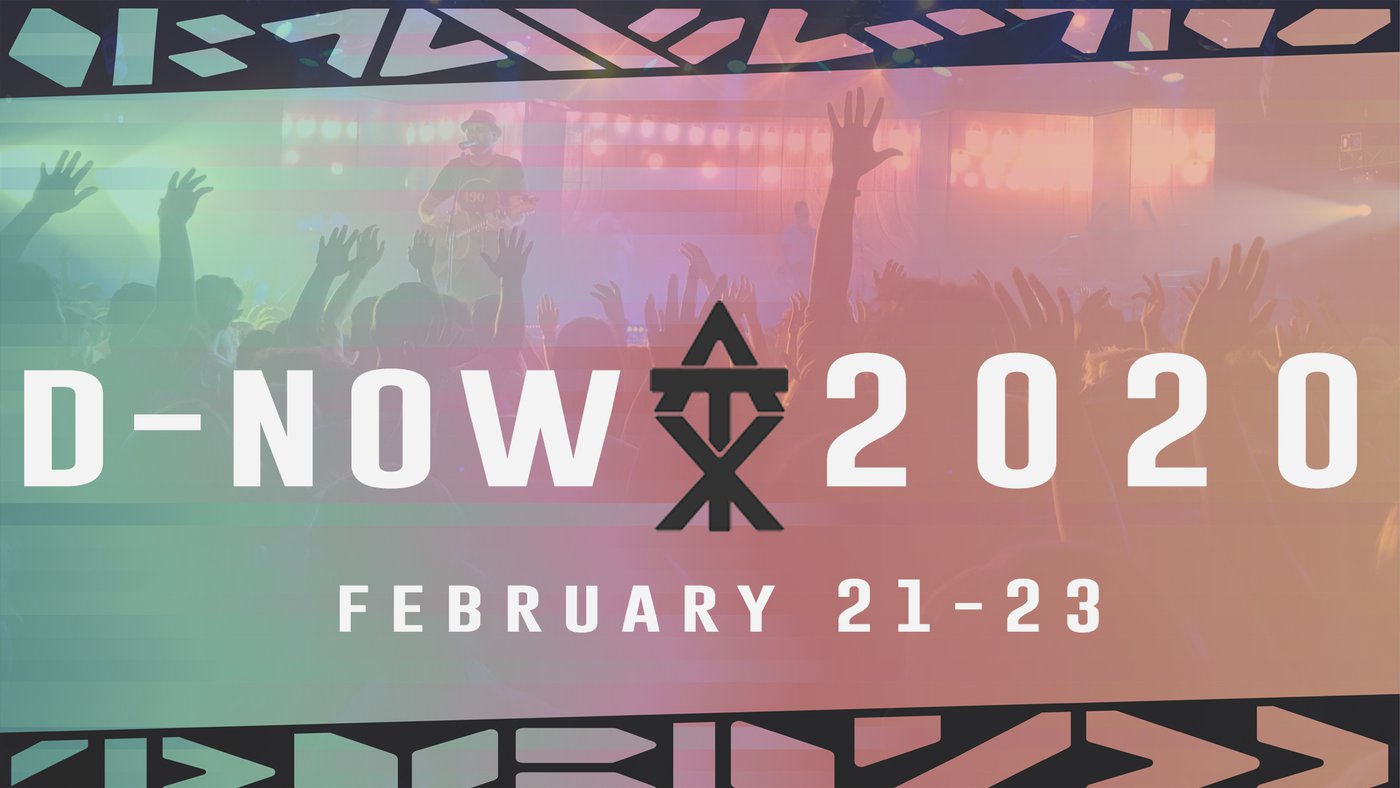 WHAT IS D-NOW?
Disciple Now (D-NOW) is an amazing weekend where students stay in host homes and gather together for worship, biblical teaching, crazy amounts of fun, and more. Our desire is that students would encounter Jesus in a whole new way and begin living on mission in their schools, on their sports team and in the city of Austin. We have collaborated with several churches and combined all our resources to pull off an EPIC weekend that your student won't want to miss.
South Austin Student Ministry Calendar
Dripping Springs Student Programs!
DS Students Upcoming Events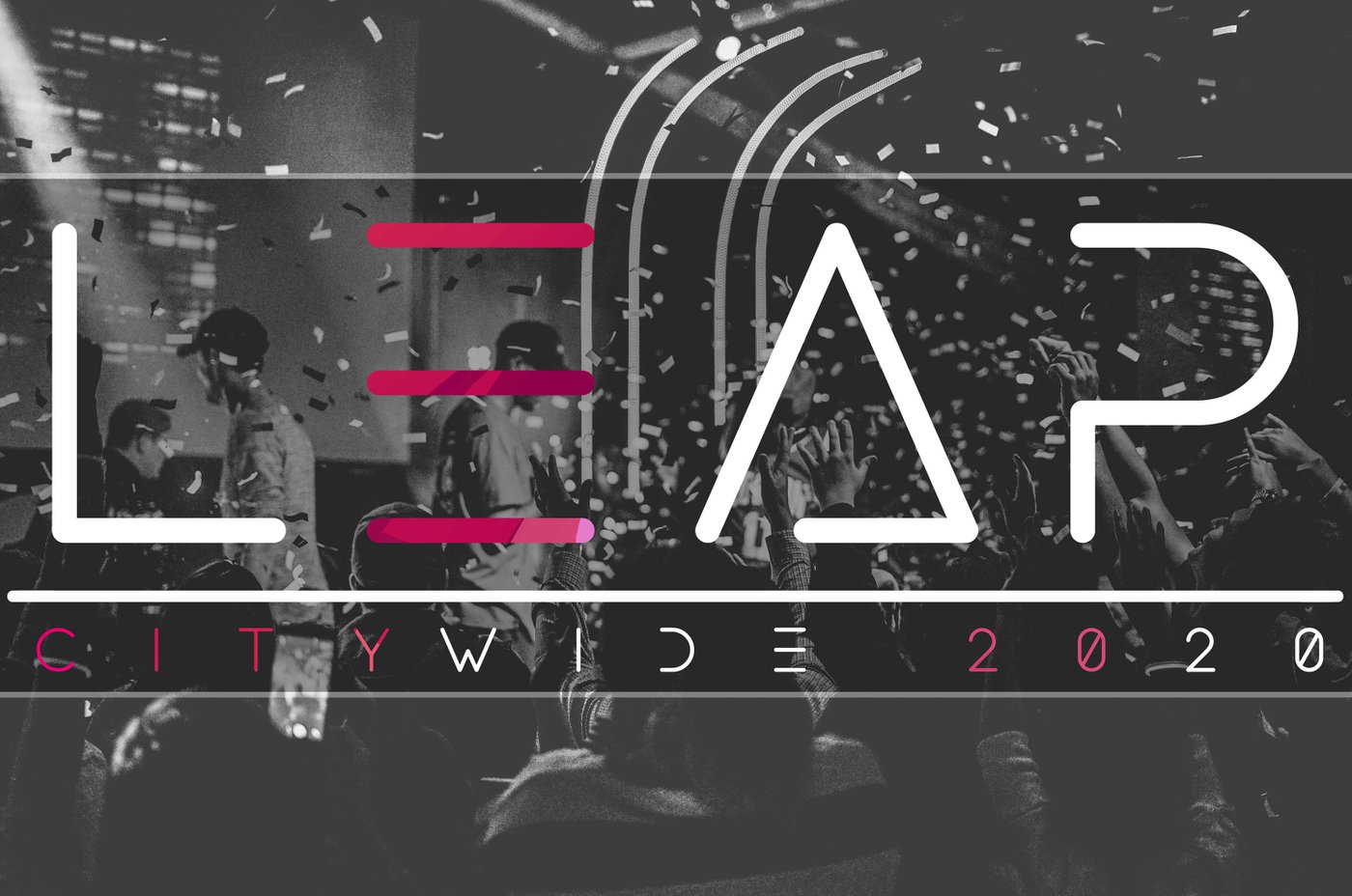 Did you have an amazing time at Winter Retreat? Then you should join us at our Citywide DNOW! Seven churches from all around Dripping Springs are banding together to host an incredible event for middle and high school students. It is an awesome chance to come and invite your friends to worship with students from all around town! Registration is open now and the cost for the weekend is $50, scholarships are available on request. Sign up today at bbcfamily.info/students or contact Student Pastor Kenton Boone at kentonb@bbcfamily.com for more information! Hope to see you there!
---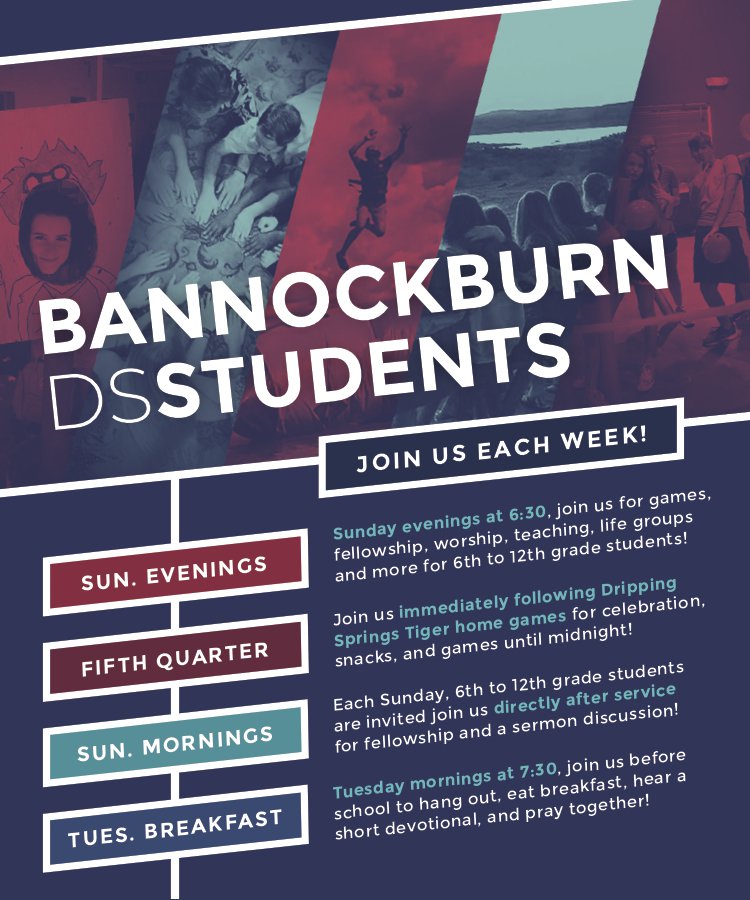 DS Students Weekly Events
DS STUDENTS - SUNDAY MORNINGS - 11 AM
Every Sunday, students from 6th to 12th grade are invited join us in the Kid's Worship Room immediately following service for fellowship and discussion!
DS STUDENTS - SUNDAY NIGHTS - 6 PM
Every Sunday night, beginning on September 8th down at the Student Building, we will have fellowship, games, worship, teaching, and grade-based life groups for all of our students 6th to 12th grade! For more information, please contact kentonb@bbcfamily.com.