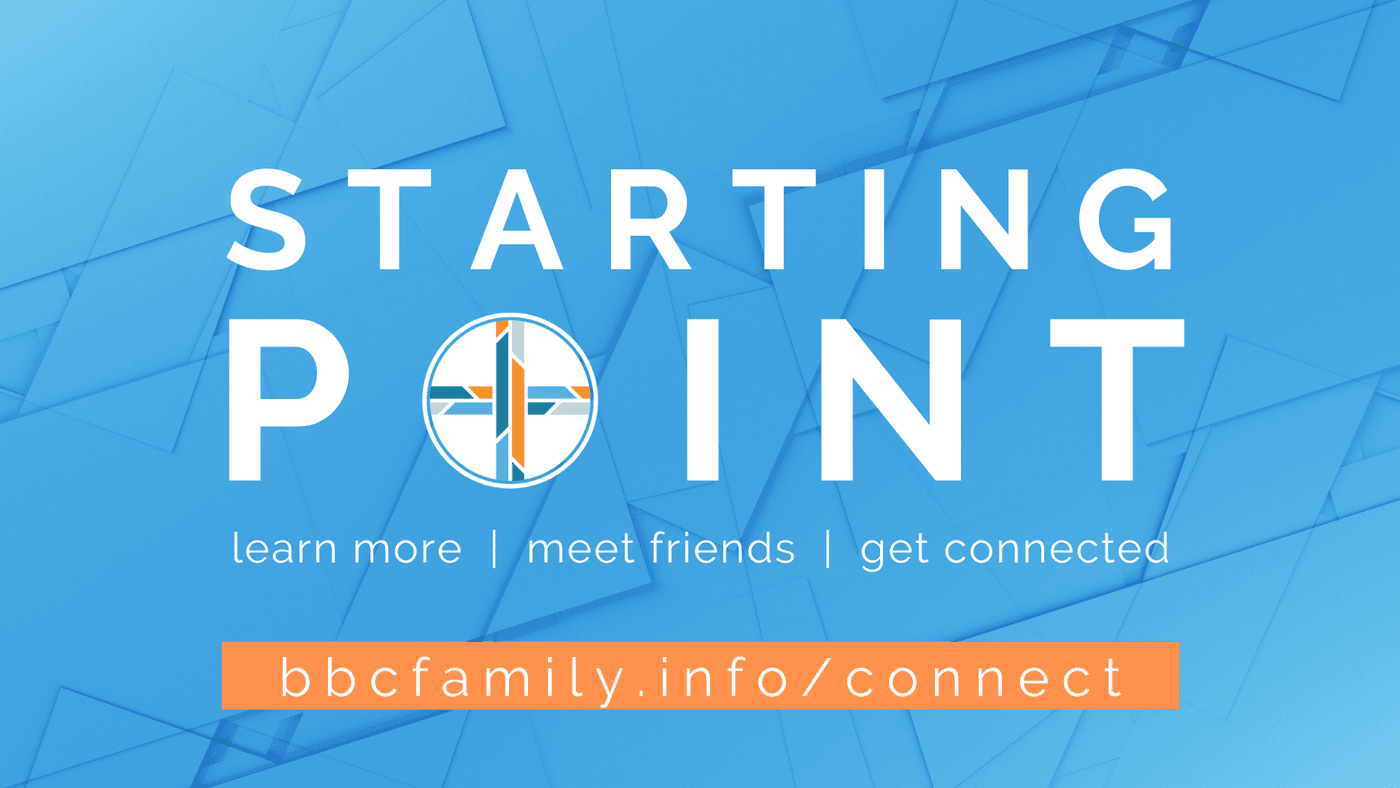 What is StartingPoint?
StartingPoint is your opportunity to learn all about what we believe, how we function as a church, and meet the Bannockburn staff. StartingPoint classes are held throughout the year, following our morning worship service. Childcare and food are provided by us!
If you'd like to join us for the next StartingPoint class, please fill out the form below!