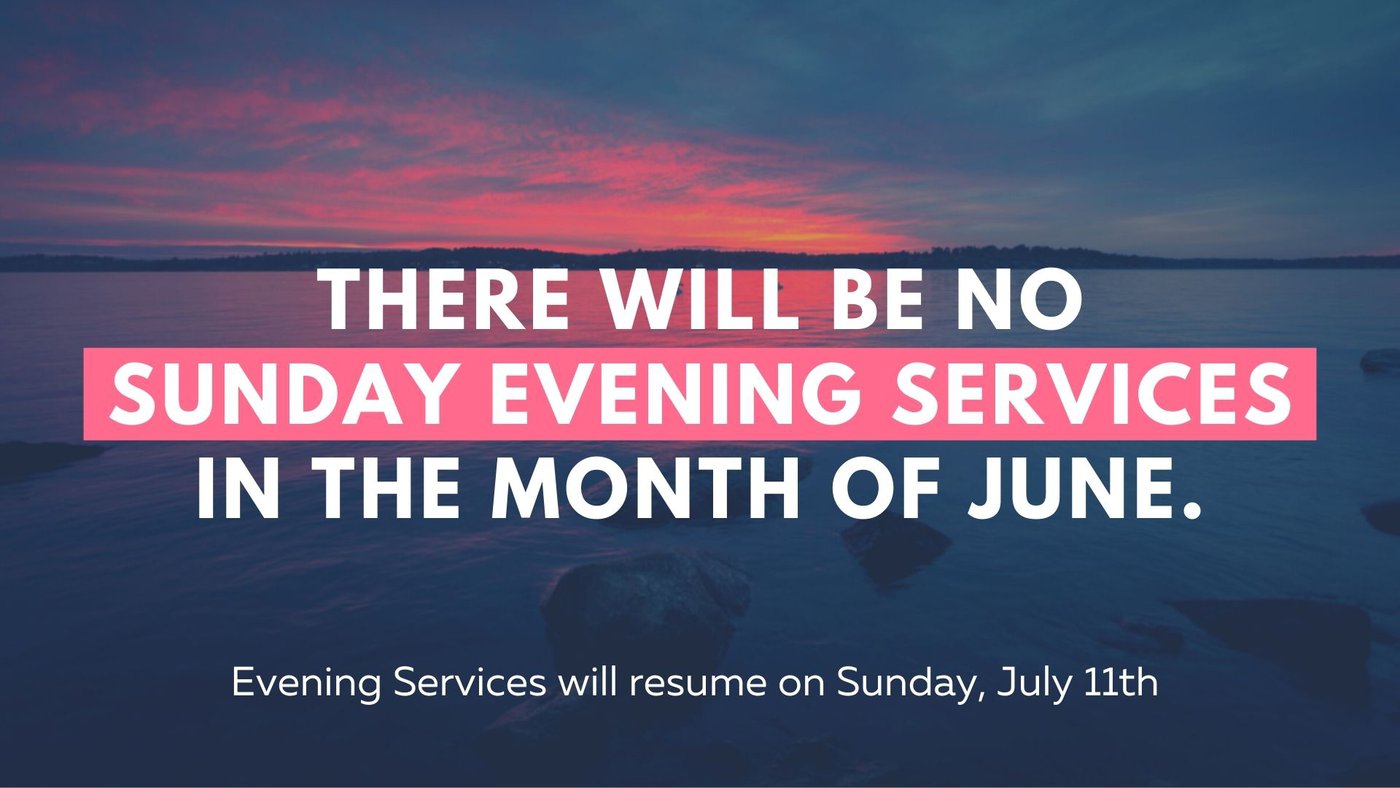 There will be no Sunday PM Service in the month of June. Evening Services will resume on Sunday, July 11th (since Sunday, July 4th is a holiday).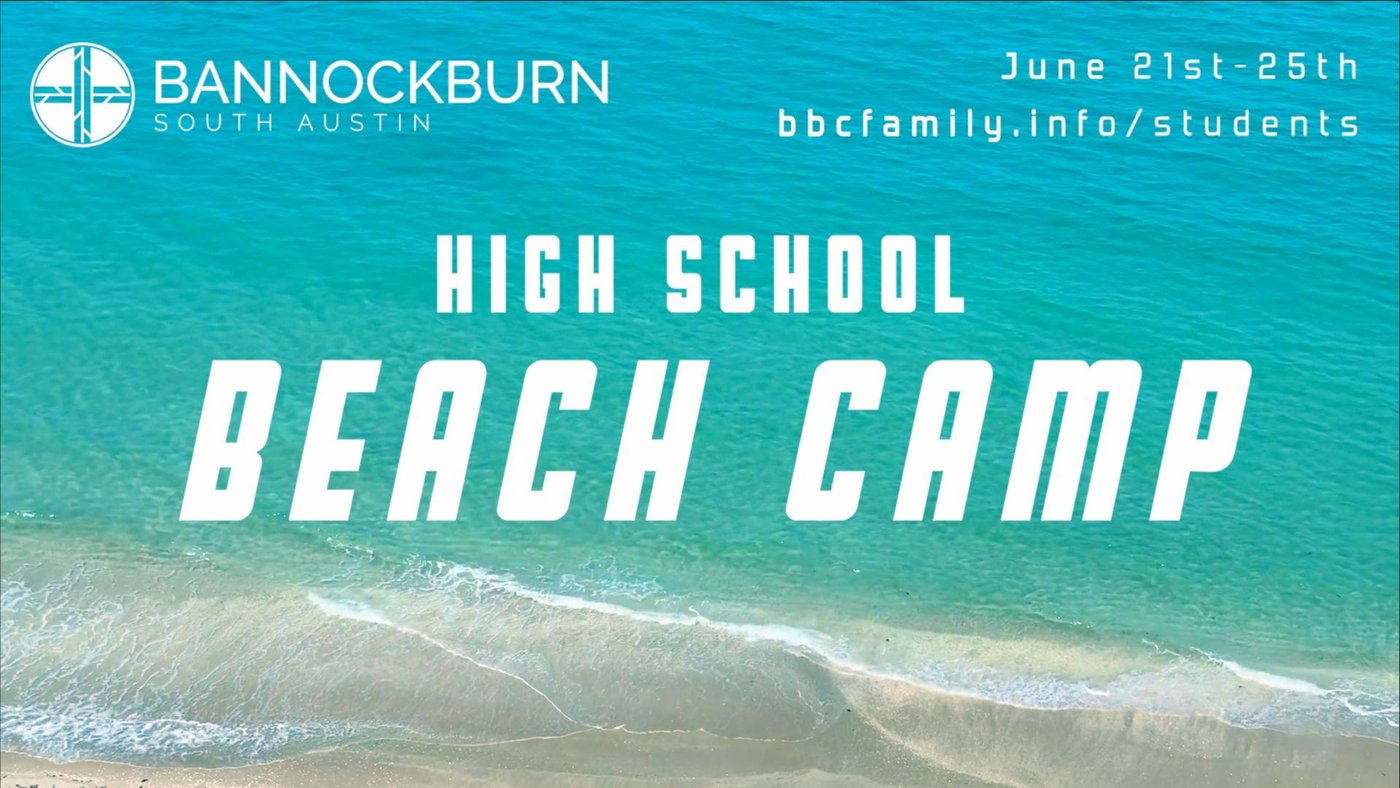 High School Beach Camp!
June 21st - June 25th
Cost: $420
Registration at the link below!
For questions contact kelc@bbcfamily.com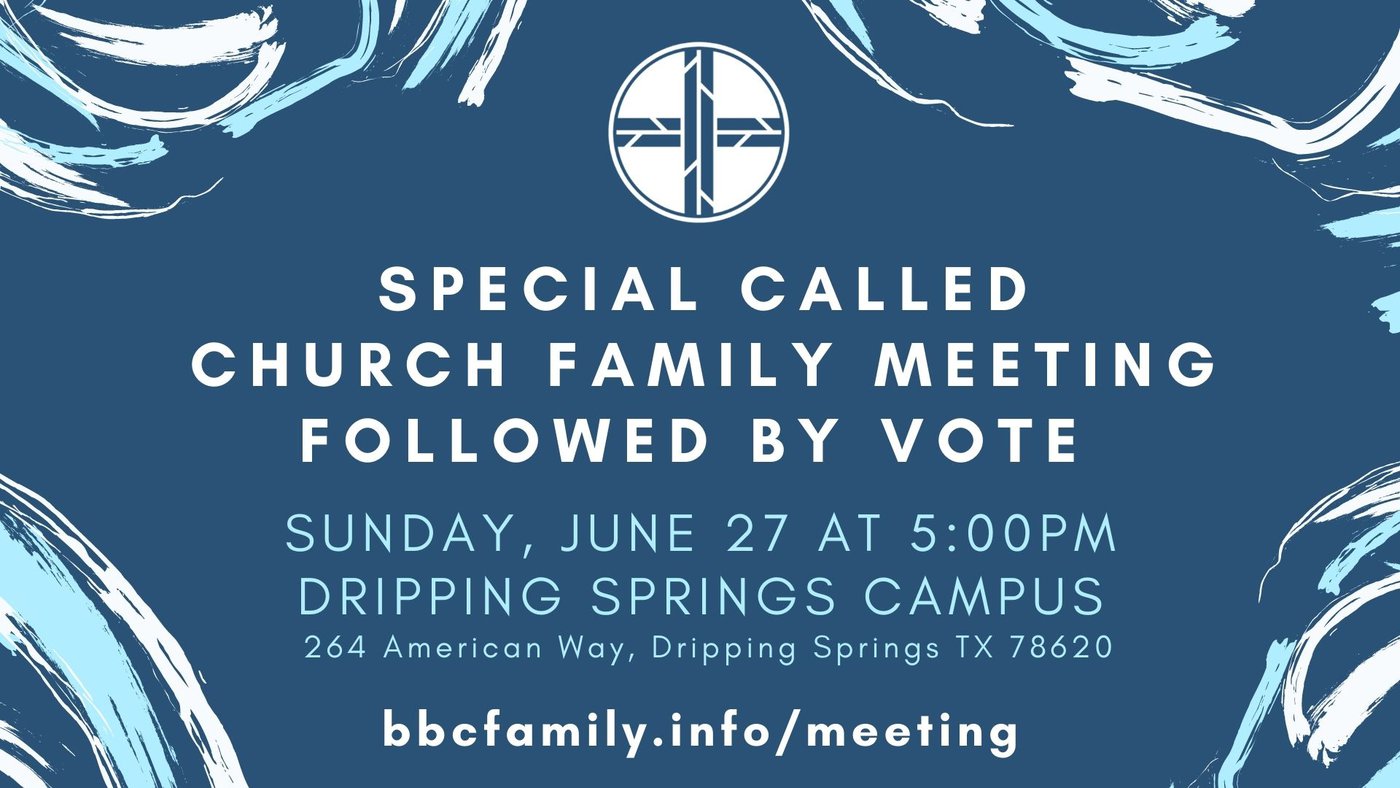 You are invited to attend our quarterly church family meeting at 5PM at our Dripping Springs Campus located at 264 American Way.
Immediately following our regularly scheduled meeting, we will host a special called family meeting for the voting on the sale of 3600 Bannockburn Drive "Walgreens Parking Lot". Information regarding the terms and conditions of the sale were presented at a special called family meeting on May 23rd.
Absentee voting for the sale of the "Walgreens Parking Lot" begins Monday, June 14th and ends on Thursday, June 24th. Absentee voting will be available at the South Austin Campus Worship Center lobby from 8:30AM to NOON, and 1:00PM - 4:30PM Monday through Thursday.
We look forward to seeing you there.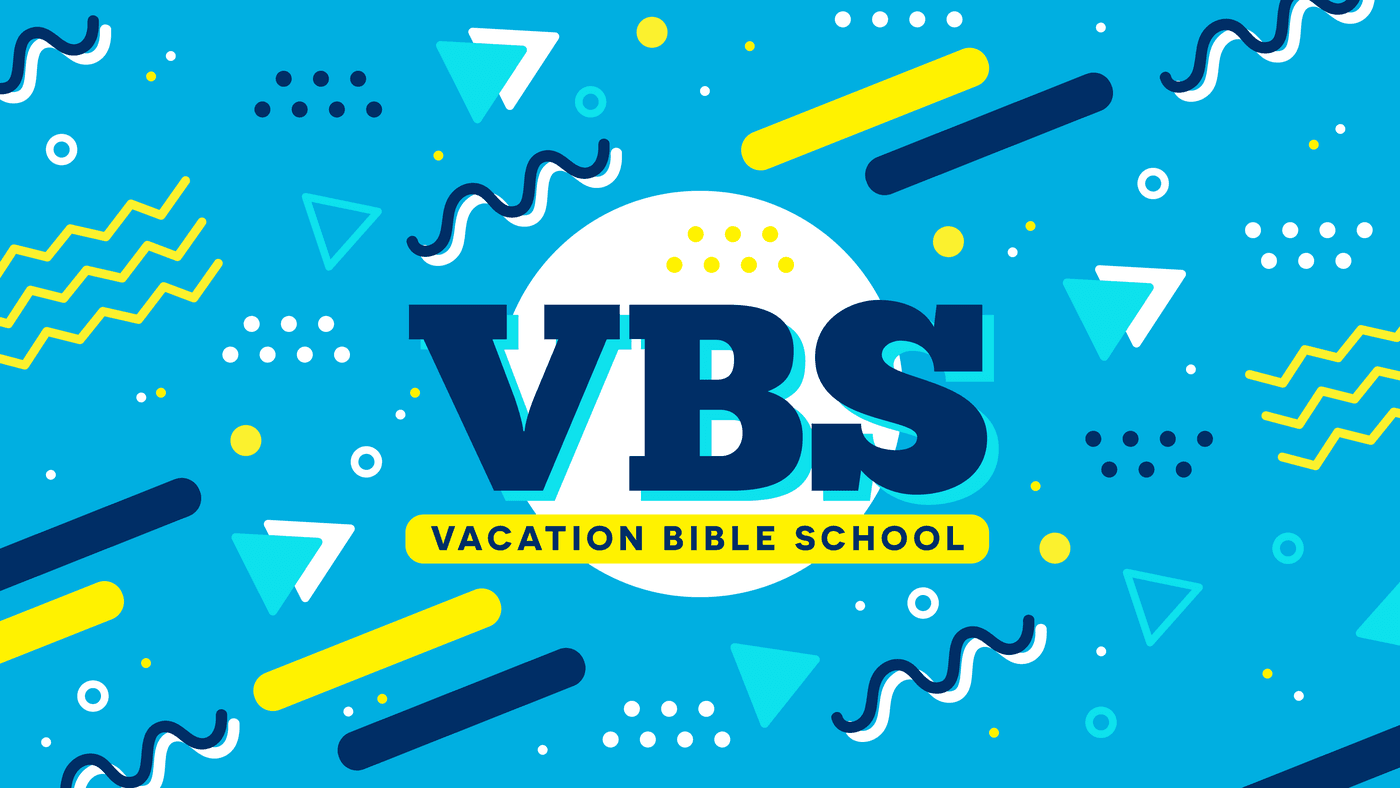 VBS 2021 registration links below!
DATES: Monday, June 28th - Thursday, July 1
COST: No cost! It's free!
AGES: 3 years old by June 1, 2021 thru 5th grade (completed)
SOUTH AUSTIN CAMPUS
TIMES: 6:00 pm - 8:30pm
DRIPPING SPRINGS CAMPUS
TIMES: 9:00am - 12:00pm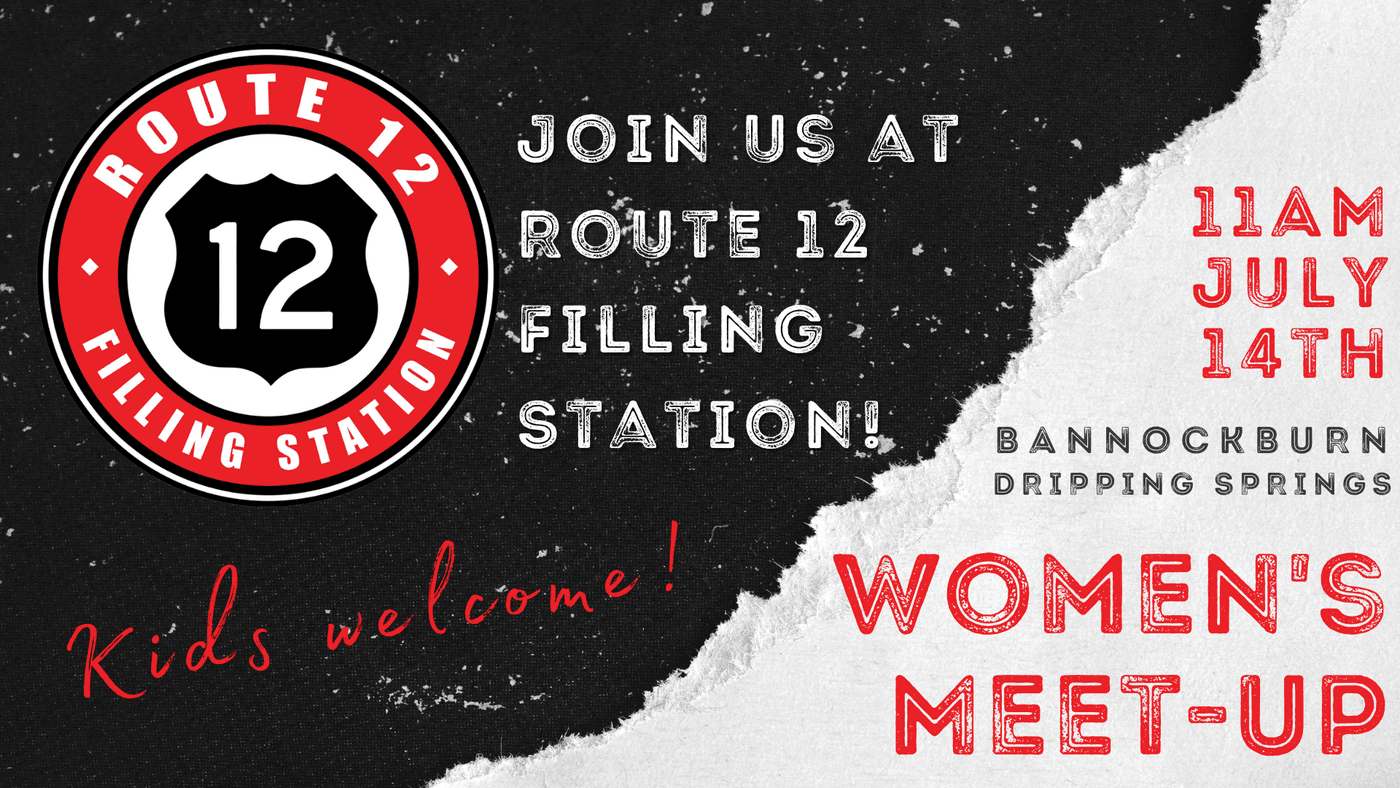 Join the ladies of Dripping Springs Wednesday, July 14th at 11am. Kids welcome!
Route 12 Filling Station
31560 Ranch Rd 12
#214, Dripping Springs, TX 78620
BANNOCKBURN KIDS WEEKDAY [BKW] Registration for the 2021-2022 school year has begun for both our Austin and DrippingSprings campuses!
*This will ensure your child will have a spot after the $50.00 non-refundable registration fee has been paid.
To enroll your child, visit: bannockburnchurch.com/bkw or click the link below!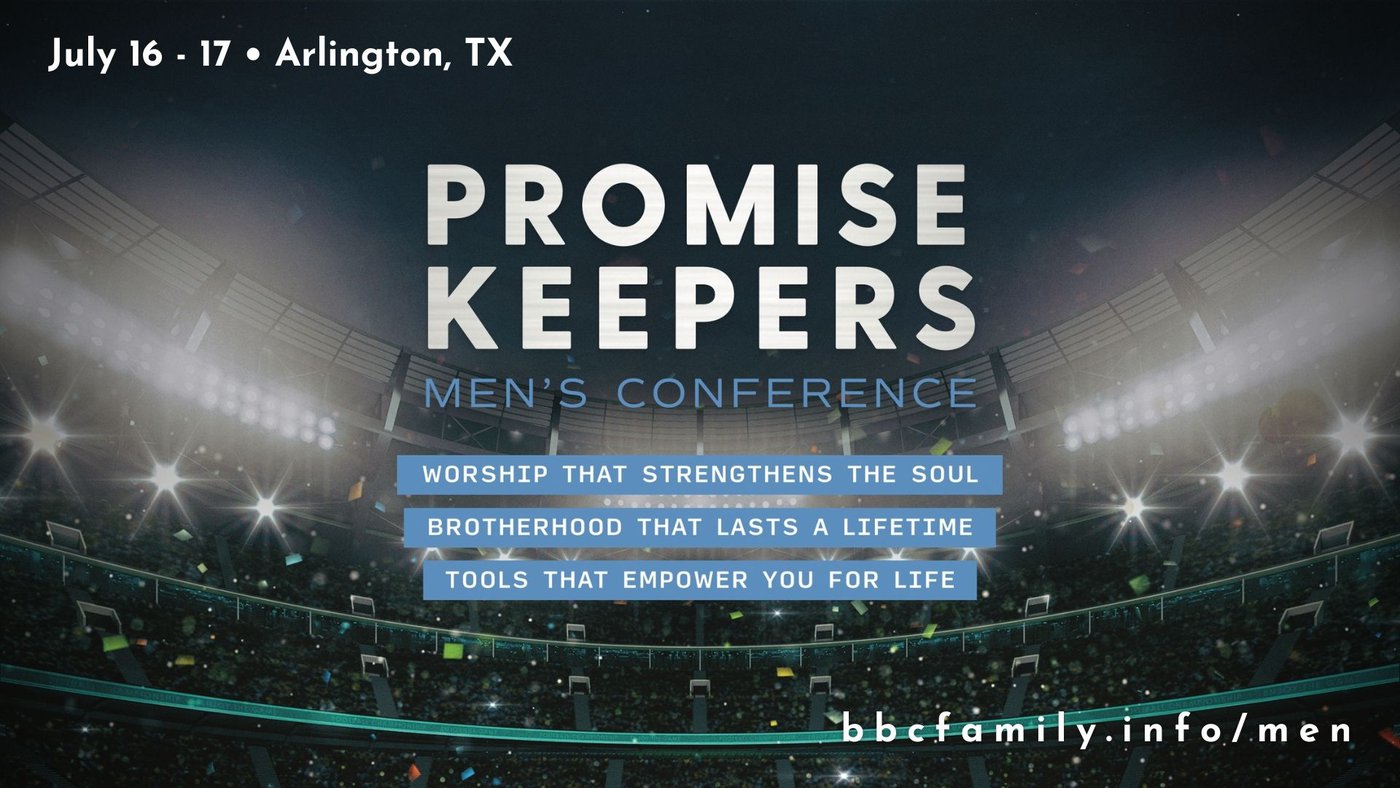 We will be attending the Promise Keepers Men's Conference from July 16th - 17th at AT&T Stadium in Arlington, Texas. Join us for worship that strengthens the soul, brotherhood that lasts a lifetime, and tools that empower you to be the man Christ intended you to be. By God's grace, we will return home as changed men.
Let us know if you are interested in joining us by filling out the form at the link below!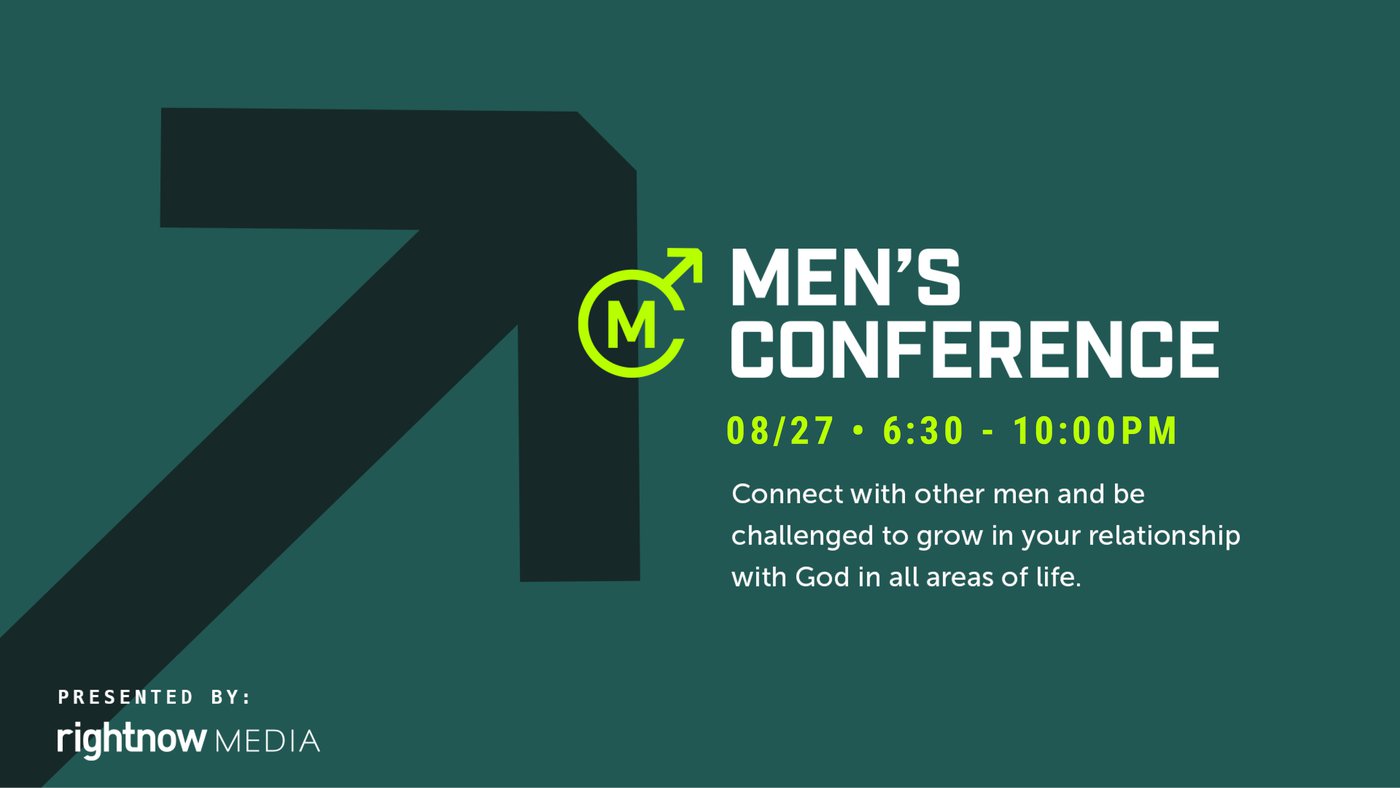 Men of Dripping Springs! Join us on August 27th from 6:30pm - 10:00pm for a Men's Conference. Connect with other men and be challenged to grow in your relationship with God in all areas of life.
Cost: $20.00
Location:
Bannockburn Church - Dripping Springs Campus
264 American Way
Dripping Springs, TX 78620