Dripping Springs Women - Winter Bible Study: Elijah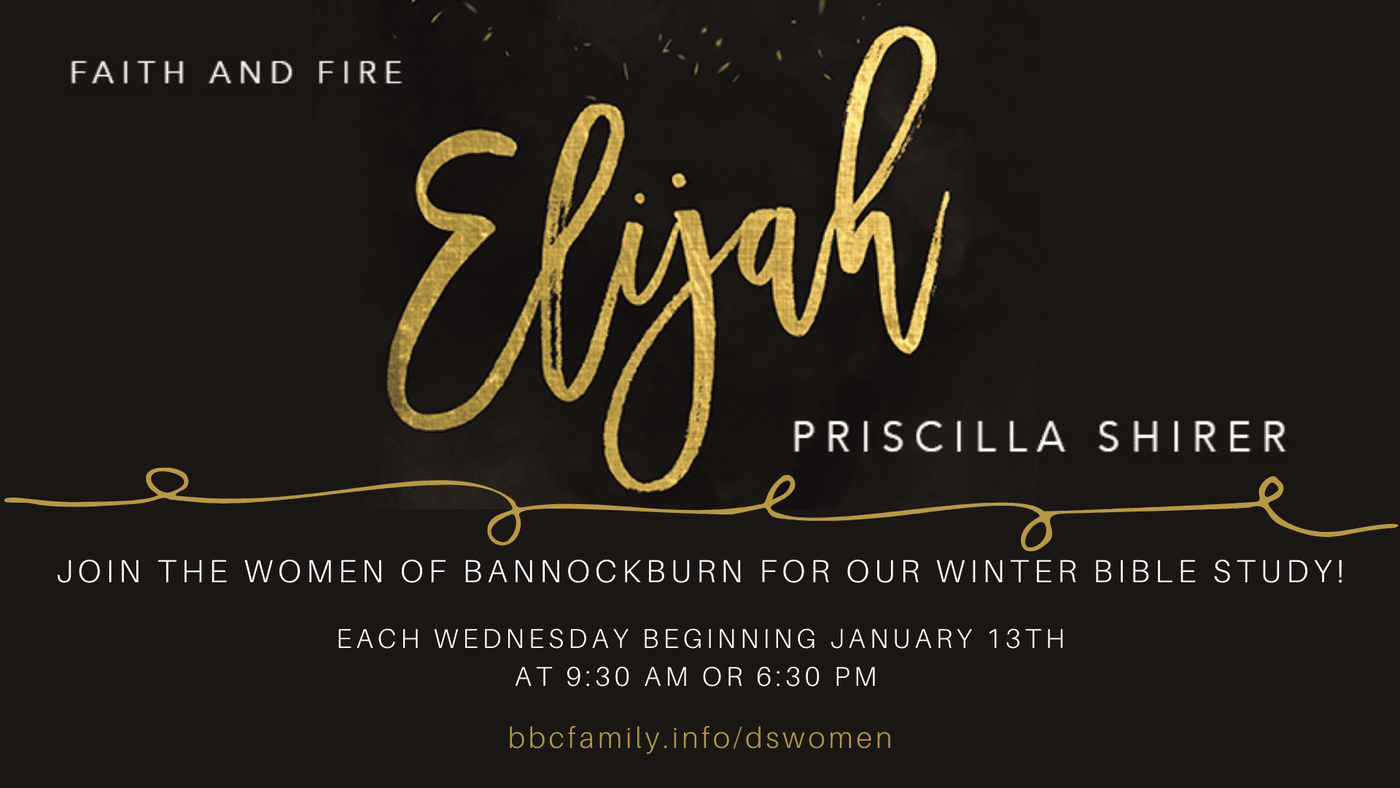 Join the women of Bannockburn for our winter Bible study: Elijah, a 7-session journey through the life and times of the prophet Elijah by Priscilla Shirer. We'll discover how the fire on Mount Carmel was forged in the valley of famine. And how the emboldened, fiery faith you desire is being fashioned by God in your life right now.
This study starts January 13th and will be held at the Dripping Springs campus each Wednesday at 9:30 AM and 6:30 PM. Childcare is available. Cost is $25. Bible study materials will be provided at the first session. This is an in-person study but if you are interested in a virtual option please email Sarah Werner at sarahwerner06@gmail.com.