Dripping Springs Women - Spring Bible Study: "Now That Faith Has Come"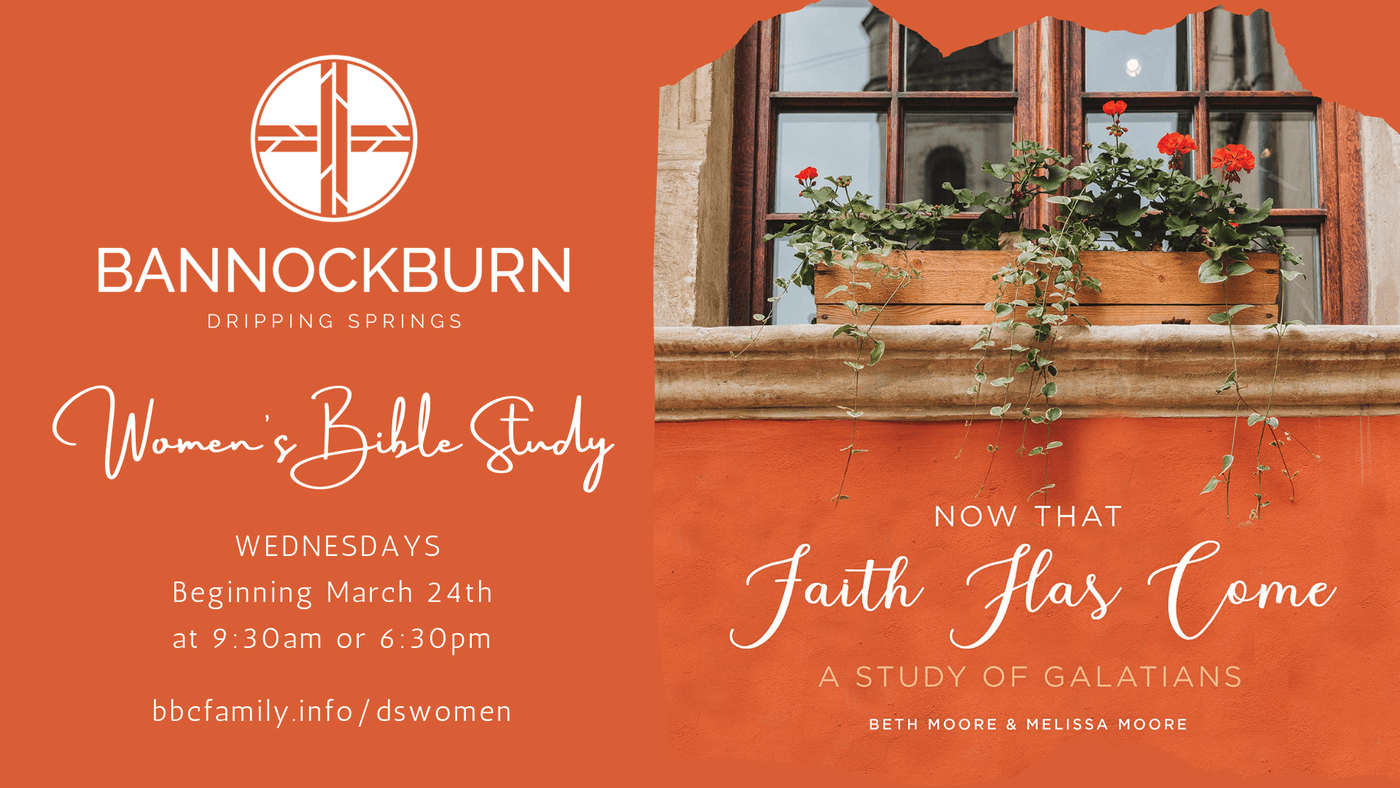 Join the women of Bannockburn for our Spring Bible study: Now That Faith Has Come, a 7-session deep dive into Paul's captivating letter to the Galatians.
The apostle Paul didn't plan to go to Galatia. God used a physical ailment to direct him there, carrying the gospel of the Lord Jesus Christ. He'd send a letter with the volume turned up, calling believers to stand firm in the truth, stay bold in love, and walk by the Spirit. He'd remind them what it looked like to live for God's approval rather than human approval. The eternal words God entrusted to Paul for the churches of Galatia are as needed today as they were when the ink was still wet on the ancient pages.
This study starts March 24th and will be held at the Dripping Springs campus each Wednesday at 9:30 AM and 6:30 PM. Childcare is available. Cost is $25. Bible study materials will be provided at the first session. This is an in-person study.