Weekly Schedule
Every Sunday morning from 11:15 am to 12:15 pm, DS Students meets 'down-the-hill' following our main service for sermon-based discussion and fellowship!
Every Wednesday night from 6:30 to 8:00 pm, DS Students meets 'down-the-hill' for fun, worship, teaching, and community! This fall we will be working through practical ways to be followers of Jesus in everyday life.
Announcements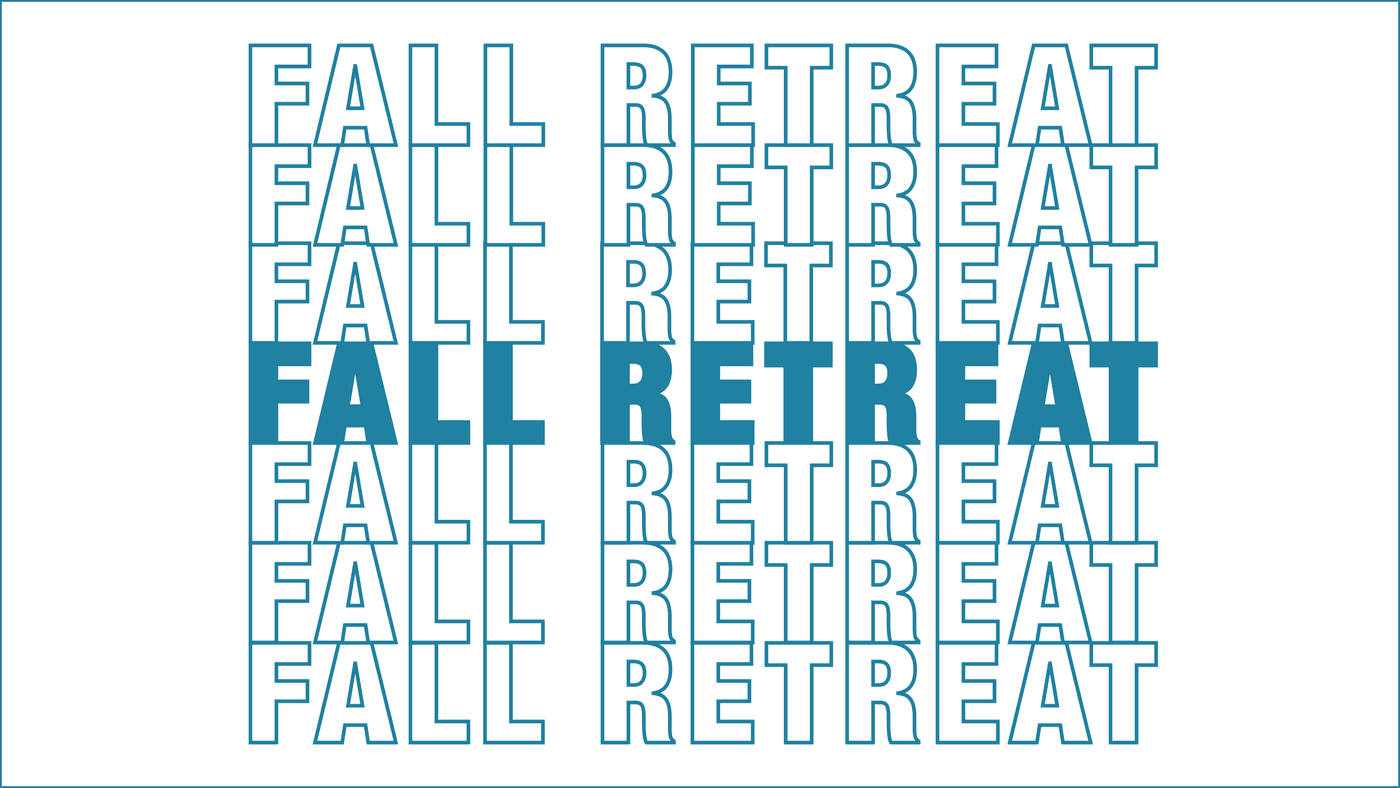 Where and when are we going?.. We are headed to Camp Allen in Navasota, Texas with our students. We will leave from Bannockburn in Dripping Springs at 5 pm on Friday October 2nd and will return on Sunday, October 4th, at 1 pm. Camp Allen is two and a half hours away and if you are curious about accommodations, click here to check out Campsite 2.
What will we be doing while we're there?.. I like to keep some of the schedule a surprise, but a few of the items on our to-do list include a high ropes course, canoeing on the lake, campfires in the park, and a whole lot of good time with friends.
Who is going and who is leading?.. Fall Retreat is for students in 6th through 12th grade, so invite all of your friends to come with! I will be there of course along with our rockstar student volunteers and some of the best Jesus-loving college students I know.
What should I expect from program?.. There will be three sessions throughout the weekend where we will spend time together in fellowship, worship, and teaching. After each session we will break into smaller groups to process the things that we just heard. I'm excited to continue building on our foundation of following Jesus in slow motion (every day life).
What are we doing about COVID?.. We will be providing masks for the bus rides and for time indoors, although we do not have a lot of indoor time scheduled. Our goal is to keep our small groups, which will be staying in cabins together, socially distanced from other groups in regards to time inside. Other than that, all of our outdoor activities will be mask-recommended, but not required.
What's the point?.. Ultimately, my heart is that our students would have a space to enjoy the abundant life offered to us in Christ and to experience the Lord in a new way . What we've been missing most as a community is seeing each other face to face, and I aim to give y'all a weekend to do just that!
How do I sign up?.. All you need to do is click the link below and fill out the registration form. The cost of the weekend is $100 which includes lodging, food, tee shirt, activities, etc. but that shouldn't stop you... If you need a scholarship for any reason, just indicate that on the form and we will make sure you get taken care of. Everyone is invited, so bring your friends and let's go!
If you have any questions at all, contact the Student Pastor, Kenton Boone at kentonb@bbcfamily.com.