Weekly Schedule
Sunday mornings from 11:15 am to 12:15 pm, DS Students meet in our Kid's Worship Room following our main service for sermon-based discussion and fellowship!
Wednesday nights from 6:30 to 8:00 pm, DS Students meets 'down-the-hill' at 200 Canyonwood for fun, worship, teaching, and community!
Announcements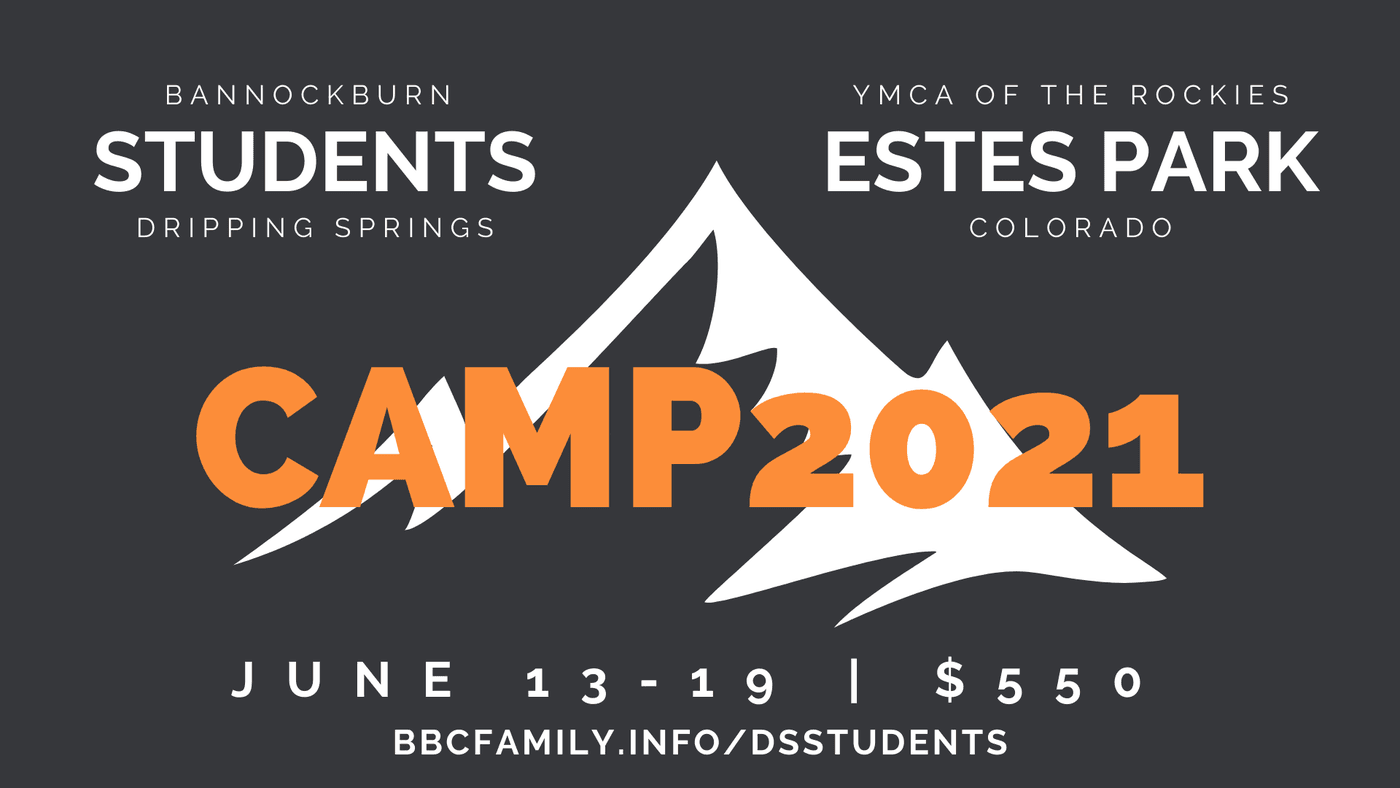 You heard us! DS Students is headed to the YMCA of the Rockies in Estes Park, Colorado this summer for our very own camp! Think all of the best things from hikes in the mountains, fellowship with friends around a campfire, big worship, and even bigger time with the Lord. Don't forget about swimming pools, frisbee golf, putt-putt, FUN CITY, and so-so-so much more! We are very excited and will be headed out Sunday, June 13th to return on Saturday, June 19th.
If you have any questions at all, contact the Student Pastor, Kenton Boone at kentonb@bbcfamily.com.