Dripping Springs Student Programs
---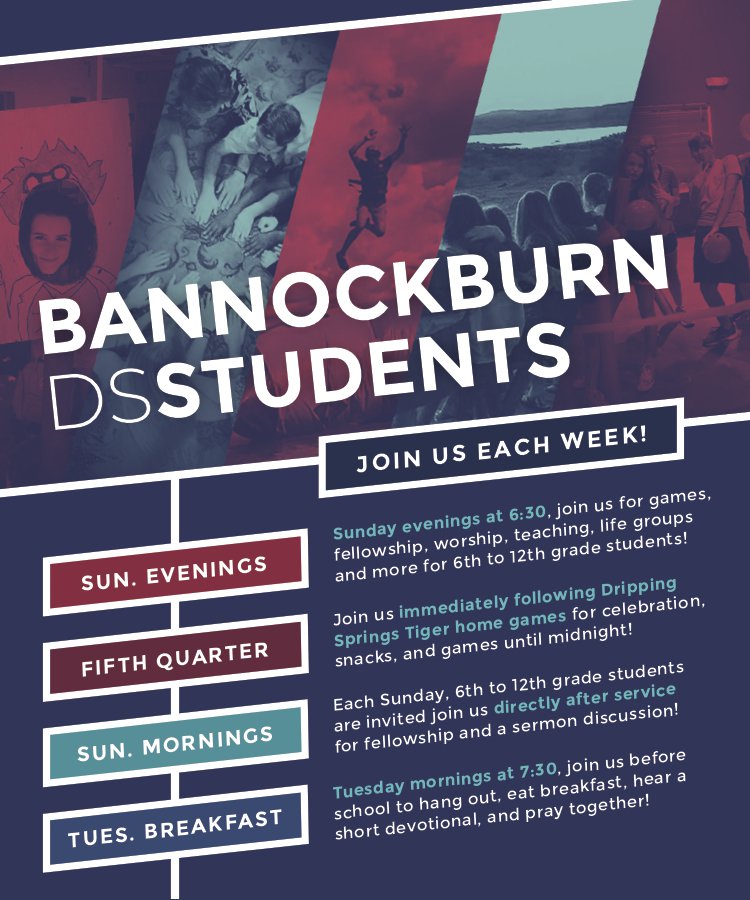 Dripping Springs Students Weekly Events
DS STUDENTS - SUNDAY MORNINGS - 11 AM
Every Sunday, students from 6th to 12th grade are invited join us in the Kid's Worship Room immediately following service for fellowship and discussion!
DS STUDENTS - SUNDAY NIGHTS - 6 PM
Every Sunday night, beginning on September 8th down at the Student Building, we will have fellowship, games, worship, teaching, and grade-based life groups for all of our students 6th to 12th grade! For more information, please contact kentonb@bbcfamily.com.